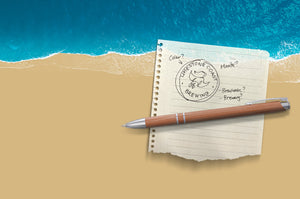 Limestone Coast Brewing was created when Electrical/Controls Engineer Sven Grone teamed up Chemical Engineer Geoff Munday to bring something very different to the craft beverage world. Geoff worked at the first craft brewery in Australia, the Sail And Anchor, during the Americas Cup in Fremantle. He was forever impacted by the experience. Geoff has also worked at the Swan Brewery and has been brewing at home for over 30 years. Geoff and Sven teamed up to apply their engineering skills to a revolutionary concept of "Build, Own, Operate" craft brewing, otherwise referred to by us as "Craft Beer As A Service".
Limestone Coast Brewing (LCB) opened in 2016 as a unique brewing company offering "Craft Beer As A Service" solutions to hospitality venues nationally. LCB helps venue owners to set up craft brewing on their premises with low capital outlay, using clever automation systems to ensure exacting quality controls. The unique process is patent pending in over 40 countries. Find out more about this here.
After several years of servicing its clients behind the scenes, and being asked over and over by people who have sampled the beer, "where they can buy it to take home?" we decided to offer our products directly to the public by establishing a taproom at our Malaga brewhouse.
We get feedback from customers that our beer is "good honest craft beer". It's because our beers are true to style with specific yeasts, malts and hops for every variety. We also avoid using chemicals for preservation or clarity. We also tend to avoid 'out there' brews, which means most people like our whole range.
Patrons can sample Limestone Coast's good honest craft beverages fresh from the tanks, either with tasting paddles or by the pint. You can take home your favourite brew in cans and cartons, or get a growler or keg filled on the spot.
We also provide expert advice for those that want to get set up with their own keg dispensing systems, and can hire party kegs for functions.