LIMESTONE COAST BREWING
We've mastered the art and science of liquid refreshment.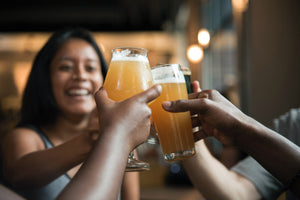 GOOD HONEST CRAFT BEERS AND OTHER TASTY BEVERAGES, FRESH FROM THE TANK.
Visit us for a session! We also have sales direct from our Tap Room, or shop online for home delivery.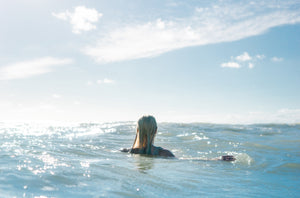 ALL THE REFRESHING EXHILARATION OF AN OCEAN SWIM, LOVINGLY CRAFTED INTO A RANGE OF BEERS, CIDERS, SELTZERS AND MORE.
Visit the taproom at Limestone Coast Brewing in Malaga for tasting paddles, pints at the bar poured fresh from the tanks, keg and growler refills, plus cellar door sales of cans and cartons. Or visit our online shop and we'll deliver a fresh brew to you.
★★★★★

What a find! I don't usually post reviews, but this place deserves a lot more publicity than it currently has. Much thought and research has gone into crafting each beer on offer. Every creation I sampled was outstanding, including the lager, which I normally don't drink. Highly recommended!

Zlatibor

Google Review
★★★★★

Just tried their whole range, all extremely drinkable packed with their own unique flavours, staff there were so nice and friendly, if you live in Perth and haven't yet do yourselves a huge favour and come check them out.

Ryan

Google Review
★★★★★

Knowledgeable staff and a brilliant selection of beers. They're not just another bunch of craft beers on the market, the team at Limestone Coast have taken the time to focus on creating deep, rich flavours.

David

Google Review
★★★★★

Great beer, sampled all 9 beers on tap, could not fault any of them. I was expertly guided through each sample. I will be back for more supplies and spreading the word to anyone interested in exceptional beer. Keep up the good work.

Trevor

Google Review
★★★★★

A must try brewery in Perth. All their beers are exceptionally good. Do yourself a favour by visiting them and have a beer tasting and you will fall in love with them. Also, the staffs are so friendly and knowledgeable. Keep up the good work guys.

Ti

Google Review
★★★★★

All beers and spirits were delicious. Geoff is super informative, knowledgeable and passionate about what they do at LCB. Really impressive set up. Do yourself a favour and try it for yourself or a group.

Joey

Google Review
BE FIRST TO HEAR ABOUT NEW BREWS AND SPECIAL OFFERS.
Sign up and get 15% off your first order*
DO YOU LIKE FREE BEER?
Grab a Limestone Coast Brewing VIP card and get every 6th fill on us!
KEG AND GROWLER REFILLS ON PREMISES.
Enjoy your favourite craft brew at home. Ask us about our refillable kegs and growlers.
KEGS & GROWLERS
HOW IT WORKS
PORTABLE BAR HIRE
FIND OUT MORE
PRIVATE BREWERY TOUR
$25/PERSON WITH BEER TASTINGS
FIND OUT MORE
BE FIRST TO HEAR ABOUT NEW BREWS AND SPECIAL OFFERS.
Sign up and get 15% off your first order*
*On eligible products only: All canned beverages and vodka purchases.