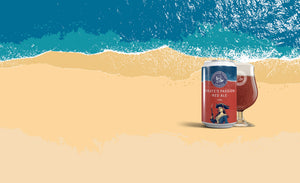 Grab a Limestone Coast Brewing Card and get every 6th fill on us!
How does it work?
Next time you come in to the Tap Room for a fill, pick up a Limestone Coast Loyalty Card for $50. This gets you a premium LCB polo shirt, stubby holder and cap (valued at $49 all up), plus every 6th fill for free!
The Loyalty Card is valid for 12 months for fills of the same sized container (Growler or keg). You can use the card as often as you like within that time. Got mates with the same size growler or keg? Come in together and pool your fills to qualify for free beer sooner!
How much free beer can I get?
There is no limit on how many times you get the 6th fill free in the 12 month period. The more you fill, the more free beer you get!